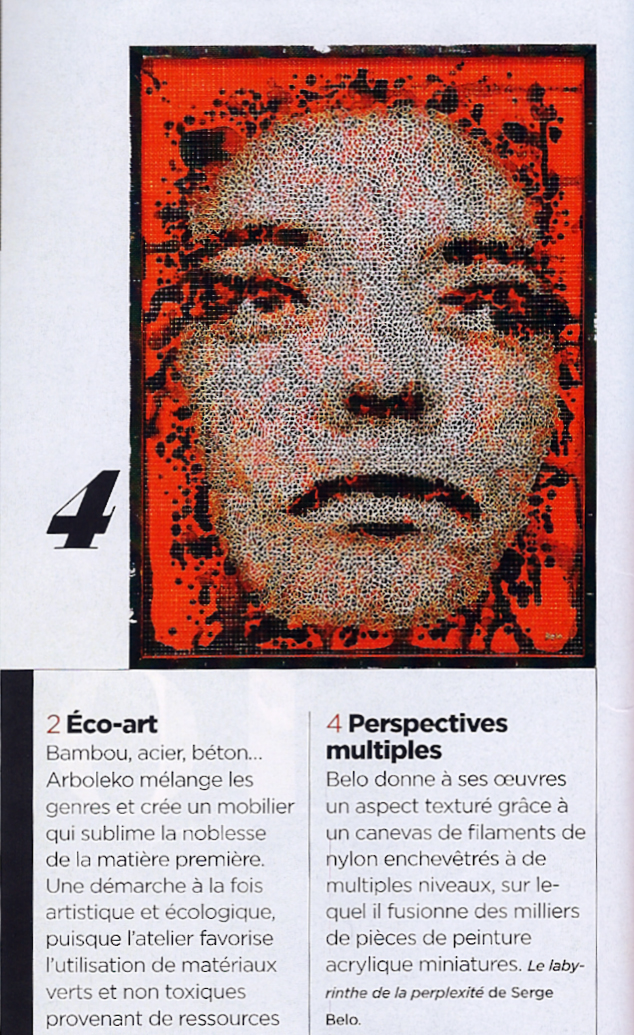 09 Aug

Belo – Top 10 of SIDIM according to Décormag magazine

Quebec decoration magazine Décormag delivers its review of The Montréal international design show, aka SIDIM, with it's 10 favorite discoveries. Belo and his work entitled Maze of perplexity is among the top 10.

The September 2013 issue of Décormag magazine is now available on newsstands.